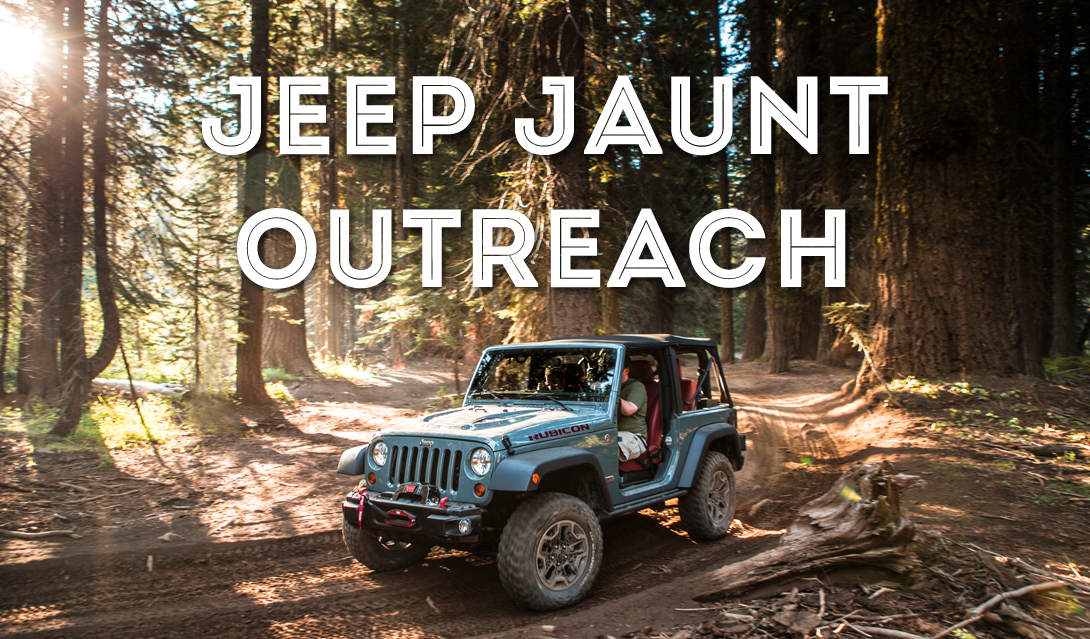 Help us reach out to over 1,000 people at the Jeep Jaunt Outreach on Sunday, October 22!  Be a greeter, or hand out fliers, or serve refreshments, or just stand there with your Church Acadiana t-shirt!  You can also help by making coffee or bringing cold drinks.  Let us know how you'd like to help!
Volunteer for Jeep Jaunt
Show up at 7:30 AM in your orange Jeep Jaunt shirt.  T-shirts available for $10.
Make a canister of coffee.
Bring 3 cases (72 cans) of Coca-Cola on ice.
Bring 3 cases (72 cans) of Diet Coke on ice.
Bring 4 cases (96 bottles) of water on ice.