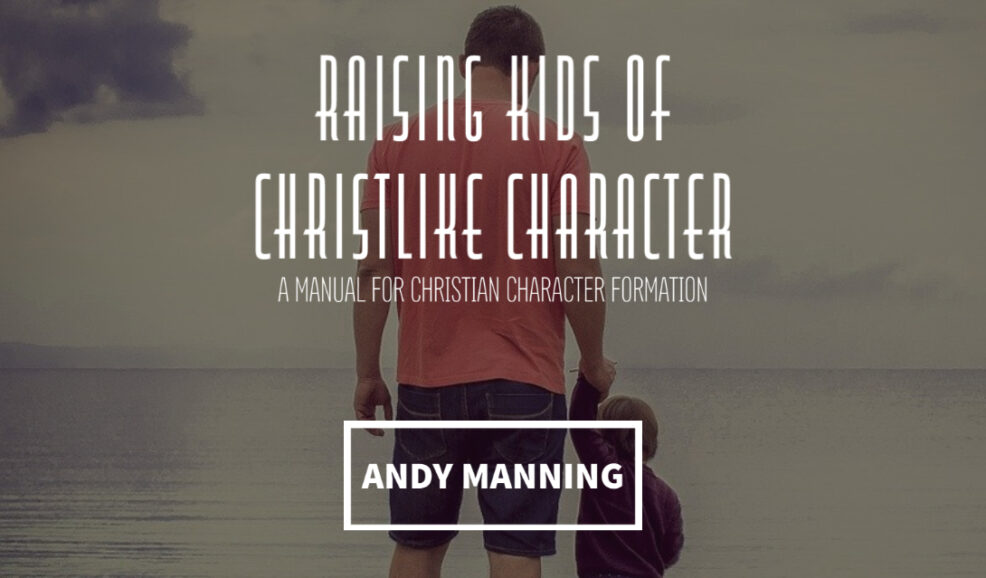 Ephesians 6:4 (ESV) says, "Fathers, do not provoke your children to anger, but bring them up in the discipline and instruction of the Lord."
This verse reveals the Christian parent's two-fold goal: 1) Discipline: Teach your children how to behave. 2) Instruction: Teach your children what to believe.
The focus of Pastor Andy's first book (Home Discipleship Catechism) was on teaching your children what to believe. Raising Kids of Christlike Character is about teaching your children how to behave. It has a chapter on the thirty-one most important Christian virtues, including courage, responsibility, chastity, thriftiness, diligence, and respect for people's property.
Pastor Andy wrote this book so that parents can use it in their family devotional time (or "Bible Time," as we call it). Each chapter begins with a short Bible story, then an explanation of a virtue, and concludes with five discussion questions.
There's nothing more important than discipling your children. We pray that this resource will help you to raise kids of Christlike character.