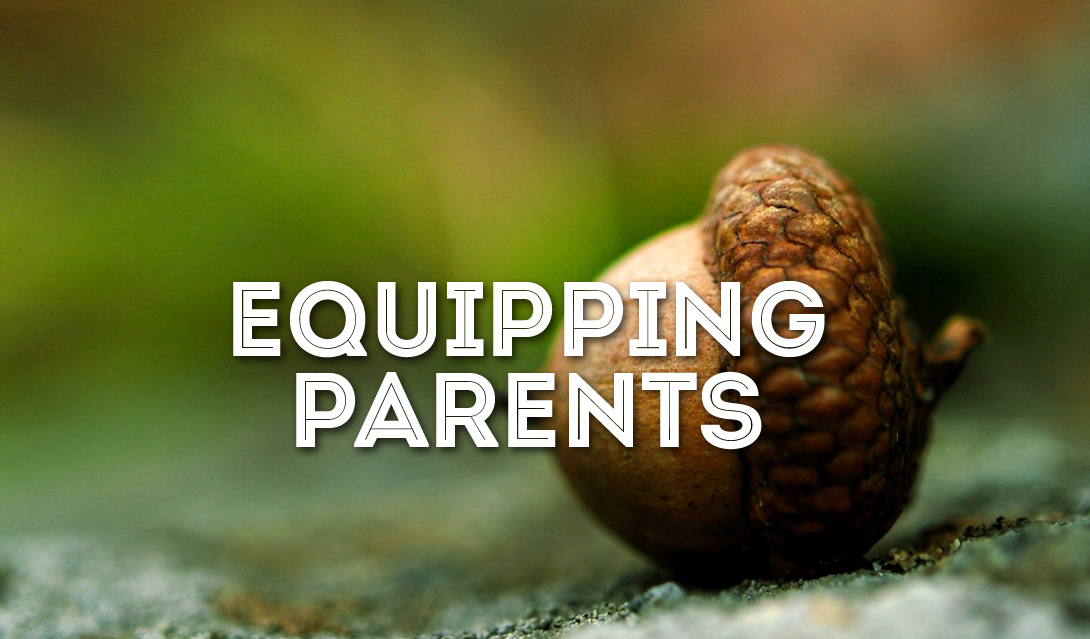 One of our primary passions at Church Acadiana is reaching the next generation.  That's why we do things a little differently.  We are a family-integrated church.  What is a family-integrated church?  We equip parents for home discipleship, and then enable them to do church with their kids as a shared experience.  (See the article,  "Why Family-Integrated Church?")
We believe that parents are the key to reaching the next generation.
That parents are called to disciple their kids in the home.
That parents are strategically positioned to make the biggest spiritual impact on their kids.
That kids are more effectively discipled when they are with their parents rather than separated from them.
Therefore, instead of the church discipling kids FOR parents, the church EQUIPS parents to disciple their kids at home.  Instead of separating kids from their parents, we keep families together at church so that parents can make an even bigger impact on their kids.
What this means is that we do not have a traditional "youth group" or "children's ministry."  Instead, kids and youth are invited to get involved in everything we do.  They sit next to their parents in Sunday church.  They participate with their parents in Home Group.  They serve alongside their parents on ministry teams.  They tithe.  They invite their friends to church.
We do not have a "youth ministry" or a "children's ministry" because we ARE a youth ministry and a children's ministry.  Kids are not the church of tomorrow; they are the church of today.  We encourage kids to not wait until adulthood to serve God, and we empower them to play a vital role in what God is doing at Church Acadiana right now.
On this page you will find several helpful articles by Pastor Andy about family-integrated church in particular, and Biblical parenting in general.  As well, you will notice some recommended books and other resources that will encourage and equip you to disciple your kids.
Read:
(Articles about home discipleship and family-integrated church.)
Why Family-Integrated Church?  Most churches separate the parents from the children and teens, and then they divide the children by grade level. So why the family-integrated model? Why do something different?
This is How We Will Change The World.  At Church Acadiana we have a unique vision that can radically change the world for Christ. What is it?  We want to reach the next generation by equipping parents for home discipleship.
Church :: Teach kids or equip parents?  Should the church teach kids or equip parents to disciple their kids? Can't the church do both?
Reaching The Next Gen :: Normal Isn't Working. The normal approach to reaching the next generation is not working.
Surprising Benefits of Family-Integrated Church: Behavior Problems Disappear.  In a family-integrated church, kids don't drive volunteer Sunday school teachers up the wall. And children's Sunday school teachers don't burn out and quit.
Surprising Benefits of Family-Integrated Church: It Pushes Adults to Maturity.  When there's a child in the room, adults are on their best behavior.
Time-Management for Busy Parents.  There's no way around it. Parenting is very demanding of your time. But it also happens to be the most important thing you will do in life — raising your kids to follow Christ. So let's talk about three steps for effective time-management.
Parents are the Solution to Biblical Illiteracy.  Researches have been warning us for a long time about America's increasing ignorance of the Bible.  What's the solution?
How To Reach The Next Generation.  I am convinced that the key to reaching the next generation is parents — parents doing what God has called them to do.
2 Reasons Your Kids Won't Behave.  Why can't parents get their kids to behave? There are two big reasons.
7 Things Every Father Must Do.  The world needs great fathers. The church needs great fathers. Wives need their husbands to be great fathers. Children need great fathers.
Raising Kids of Character.  Parents in America are passionate about teaching their kids good manners. And that's not a bad thing.  But manners are not the same thing as character.
Why Are The Mannings So Weird?  Our goal is not to be different. Lydia and I are not rebels without a cause who just enjoy doing the opposite of what everyone else is doing.  Our family is weird. Why?
Parents, Don't Miss The Big Picture.  Parents today are focused. The problem is that their focus is on the wrong thing.
How To Teach Your Kids To Obey You.  I decided to talk to Lydia and then jot down a short summary of how we have taught our kids to be obedient. I hope this helps.
How To Spend More Time With Your Kids.  Most parents would like to spend more time with their kids. And most kids would definitely like to spend more time with their parents. But how?
The Two Extremes Parents Must Avoid.  Parents must avoid two extremes: Overexposing your children on the one hand, and quarantine on the other.
Effective Parenting Boils Down To Influence.  As a parent you have two ways to get your kids to do what you want them to do: Power and influence.
What Children Need From Their Parents.  If you want to know what your children need, don't take your cues from the culture around you. Just look to the Bible.
Why My Kids DON'T Play Sports.  My kids (ages 5-12) don't play organized sports. And that's weird in our culture. Just about everybody I know has their kids in sports except for us. Let me explain why we opt out, because I have a hunch that if more Christians thought the way we do, they would join us.
Parents, Consider Taking Your Kids Out of Sports.  Yes, you read that right. I know, saying something like that in our culture is close to blasphemy. Sports are more important to many Americans than God. But I'm serious.
Why do we Homeschool?  Homeschooling is not the norm. And most people know next to nothing about it.
Avoiding Social Interaction is the Point.  The social objection to homeschooling is a modern urban myth. It's widely accepted that homeschooling will somehow leave your kids socially retarded. What a bunch of baloney.
Protecting Your Kids From Sexual Predators.  To protect your kids from sexual predators, or from being sexually molested, I advise you to carefully consider adopting the following policies for your family.
Parenting Mistake #1: Tolerate Disobedience.  A few things for parents to remember about discipline.
How Much Does a Good Parent Spend on Christmas Gifts? There's a lot of pressure on parents in our culture to spend big or go home when it comes to Christmas time.
2 Destructive Parenting Myths.  Parents, there are some very silly, yet very destructive and popular myths that can screw up your family. Be sure you don't fall for these lies.
Avoid These Parenting Pitfalls.  How can we make sure that we don't treat our kids in a way that causes them to give up trying to do what is right and wise? We can start by avoiding these nine pitfalls.
Catechisms:
For many people, the word "catechism" brings to mind Roman Catholicism.  However, Protestant Christians have been using catechism for hundreds of years.  Catechism is simply a teaching method using questions and answers to teach a body of knowledge.  It is a way to teach Christian doctrine in a concise, repetitive manner.  Catechism can be a powerful tool to aid parents in the discipleship of their children.  The following catechism by Pastor Andy reflects orthodox, evangelical doctrine.
Recommended Books for Parents:
Resources for Bible Time:
For Little Ones
The Beginner's Bible.  Covers the major stories of the Bible.  Recommended age:  2-5.
The Jesus Storybook Bible, by Sally Lloyd-Jones.  Invites children to join in the greatest of all adventures, to discover for themselves that Jesus is at the center of God's great story of salvation.
For Big Kids
Leading Little Ones To God, by Marian Schoolland.  This book is a great tool to use in home discipleship.  Every day's reading teaches an important doctrine and illustrates it with a major Bible story.  Recommended age:  4-10.
Classic Bible Storybook, by Kenneth N. Taylor.  120 Bible stories present the truths of the Bible in language that is understandable to kids.  Each story has 3 or 4 comprehension questions to help children's understanding of Biblical concepts.
The Action Bible.  With 215 fast-paced narratives in chronological order, The Action Bible makes it easier for readers to follow the Bible's historical flow as the story builds up to the thrilling climax of Christ's life.
For Teens